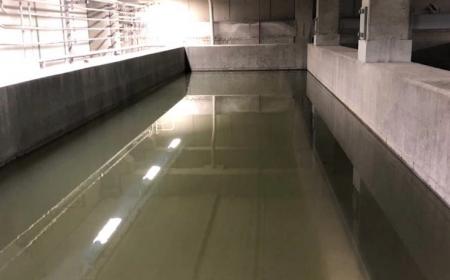 FlooSand™ G Sand Filtration Process
Combined and separated air/water backwash capability.

Better washing effect than only water

Robust and durable steel structure

Filtering

laterals

fill

the

whole

bottom

of

the

basin

enabling

full

coverage

of

the

filtered

area
FlooSand™ C Sand Filtration Process
Compact structure taking little space.
Sand bed traps impurities and suspended solids from the incoming water.

A small amount of cleaned filtrate is used as washing water for the separately connected sand washer beside the sand filter unit.

Capacity of one unit is up to 40

m³/h

.
External sand washing unit enables easy maintenance.
FlooSand™ P Sand Filtration Process
Combined backwash minimizes shutdown time and water consumption.
Optimally designed nozzle plate ensures even flow throughout the whole sand bed.

Automated backwash reclassifies the sand filtration bed and removes any fines or suspended matter.

Sand filtration also protects other water treatment units such as reverse osmosis membranes and ion exchange resins.